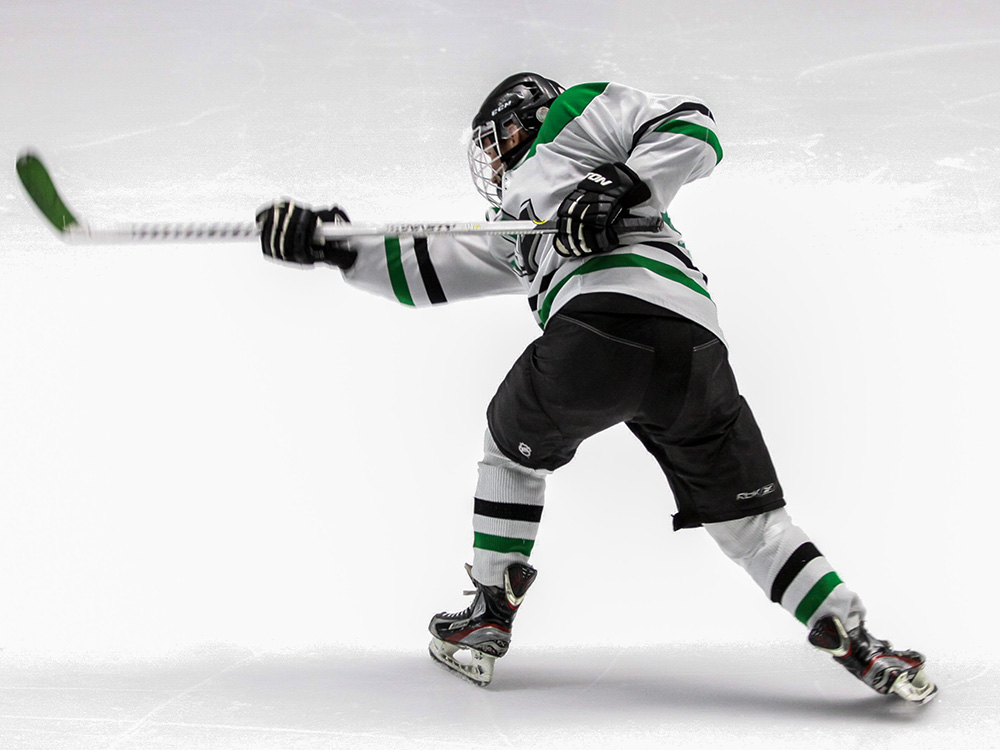 Description
FunTeam Alberta promotes family oriented, low cost, and less competitive sport to be enjoyed by participants of all skill levels. We are an inclusive organization that encourage any activity to be FUN for the participants, parents, coaches, volunteers and the rest of the community!
Kneehill FunTeam practices in Torrington AB, Wednesday evenings from 5:30-9:30, each group getting 1hr ice time. We try to schedule 2-3 games average a month. We travel as far as Cremona, Hanna, Stettler usually.
We may have a tournament (tentatively scheduled for Jan 28/29) and last year we had a wonderfully successful online auction in lieu of the tournament.
We need parents help to run this group! Not a lot of experience is necessary at all to volunteer! We need the following people to help out:
- coach(s)
- communication point of contact. Updates/maintains TeamSnap and communicates with parents
What to Bring
Standard hockey equipment is required:
Skates/Socks/Shin Pads/Jock Strap/Shorts/Chest Protector/Neck Guard/Helmet/Stick/Gloves
Goalie Equipment: The organization has some equipment for the younger tiers so that kids can try out the position.
Fees
Important: $10 of the listed registration fee covers your FunTeam membership which is required to join a FunTeam group. Please submit all of your fees to your Group Manager in a timely fashion as it is required to complete the registration process.
Fees are paid by cheque/cash/etransfer to Kneehill Pond Hockey. We will take care of the $10/player fee to FunTeam Alberta once everyone has registered.
Fees breakdown like this:
Tier 1
$100 Fee
$10 FunTeam Fee
$25 Jersey *If needed*
TOTAL $135
Tier 2/3/4
$150 Fee
$10 FunTeam Fee
$25 Jersey *If needed*
Tier 1 Fee Breakdown
Tier 2 Fee Breakdown
Tier 3 Fee Breakdown
Tier 4 Fee Breakdown
Group Leader Info
| | |
| --- | --- |
| Name | Denise Bedard |
| Email | kneehillpondhockey@gmail.com |
| Phone Number | 4033125399 |
Volunteering
FunTeam volunteers are our most valuable resource. We can't thank you enough for your commitment to our programming and bringing our model of sport to your community.
Please help us keep this group running in our community!
No experience necessary!
Teams
Tier 1
First year players, or young players. No worries if they haven't skated much. We've had kids that need chairs the first couple of practices and are doing awesome quickly. Practices 5:30-6:30
Ages 5-7
Start Date: Oct 19, 2022
End Date: Mar 18, 2023
Max Participants: 20
Team Fees: $100.00

Team Contact

Kneehill Pond Hockey

KNEEHILLPONDHOCKEY@GMAIL.COM

4033125399
Tier 2
Practices 6:30-7:30
Ages 9-10
Start Date: Oct 19, 2022
End Date: Mar 18, 2023
Max Participants: 20
Team Fees: $150.00

Team Contact

Kneehill Pond Hockey

KNEEHILLPONDHOCKEY@GMAIL.COM

4033125399
Tier 3
Practices 7:30-8:30
Ages 11-14
Start Date: Oct 19, 2022
End Date: Mar 18, 2023
Max Participants: 20
Team Fees: $150.00

Team Contact

Kneehill Pond Hockey

KNEEHILLPONDHOCKEY@GMAIL.COM

4033125399
Tier 4
Practices 8:30-9:30
Ages 15-18
Start Date: Oct 19, 2022
End Date: Mar 18, 2023
Max Participants: 20
Team Fees: $150.00

Team Contact

Kneehill Pond Hockey

KNEEHILLPONDHOCKEY@GMAIL.COM

4033125399