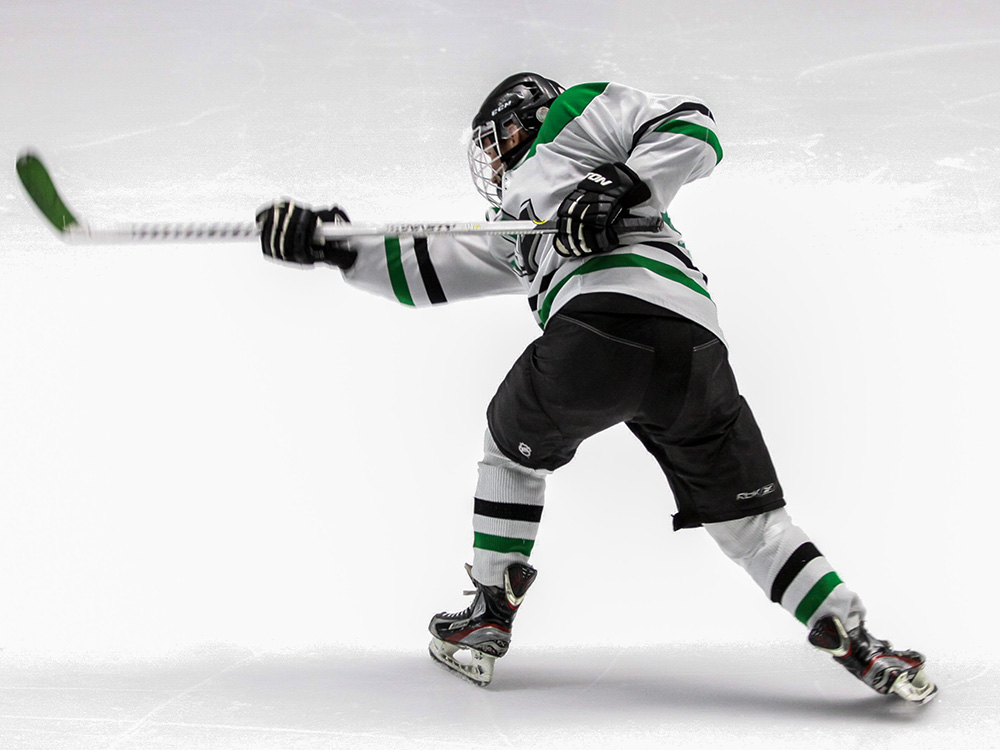 Description
FunTeam Alberta promotes family oriented, low cost, and less competitive sport to be enjoyed by participants of all skill levels. We are an inclusive organization that encourage any activity to be FUN for the participants, parents, coaches, volunteers and the rest of the community!
Linaria Fun Hockey is a family oriented, non contact, non competitive hockey team who plays locally and in surrounding communities. If you want to be a part of the fun, please fill out the registration form for the "Linaria Fun Hockey" team, here on the Fun Team Alberta site! We practice one evening per week (this year Wednesdays at 5PM) and have a game approximately every second Saturday (game schedule to be posted and emailed to team).
What to Bring
All players must have a full set of hockey gear.
Helmet, neck guard, shoulder pads, elbow pads, gloves, hockey pants, groin protector (if necessary), shin pads, hockey socks, skates, hockey stick.
Our team supplies main goalie equipment ( Goalie mask, gloves, pads and stick)
Fees
Important: $10 of the listed registration fee covers your FunTeam membership which is required to join a FunTeam group. Please submit all of your fees to your Group Manager in a timely fashion as it is required to complete the registration process.
Fees:
Total cost each player with Fun Team Fees: $235.00
For those of you who don't have a Fun Team Practice Jersey and would like one, they are $15.00!
2022/2023 Linaria Littles Fun Hockey Fee Breakdown
22-23 Player Registration Fee (includes fun team fee $10)
235.00
Group Leader Info
| | |
| --- | --- |
| Name | Lynne Erickson |
| Email | linariafunhockey@gmail.com |
| Phone Number | 7802388978 |
Volunteering
FunTeam volunteers are our most valuable resource. We can't thank you enough for your commitment to our programming and bringing our model of sport to your community.
Volunteers are the only way our littles get to play! Please reach out if you are able to assist on the ice at practices, help with the bench/team/score clock during games, can ref during home games, or can assist in any other capacity. Having volunteers to assist our players is what keeps our small community team alive!
Teams
2022/2023 Linaria Littles Fun Hockey
For the 22/23 season, we have one 5-10 team in our group. If your child falls just outside of this age range, please feel free to reach out to Lynne Erickson at linariafunhockey@gmail.com or 780-238-8978. Our team practices Wednesdays at 5:00 – 6:00PM at the Linaria arena from mid-November to mid-March.
Ages 5-10
Start Date: Nov 16, 2022
End Date: Mar 25, 2023
Max Participants: 25
Team Fees: $235.00

Team Contact

Lynne Erickson

linariafunhockey@gmail.com

780-238-8978
Registration for this event is closed.