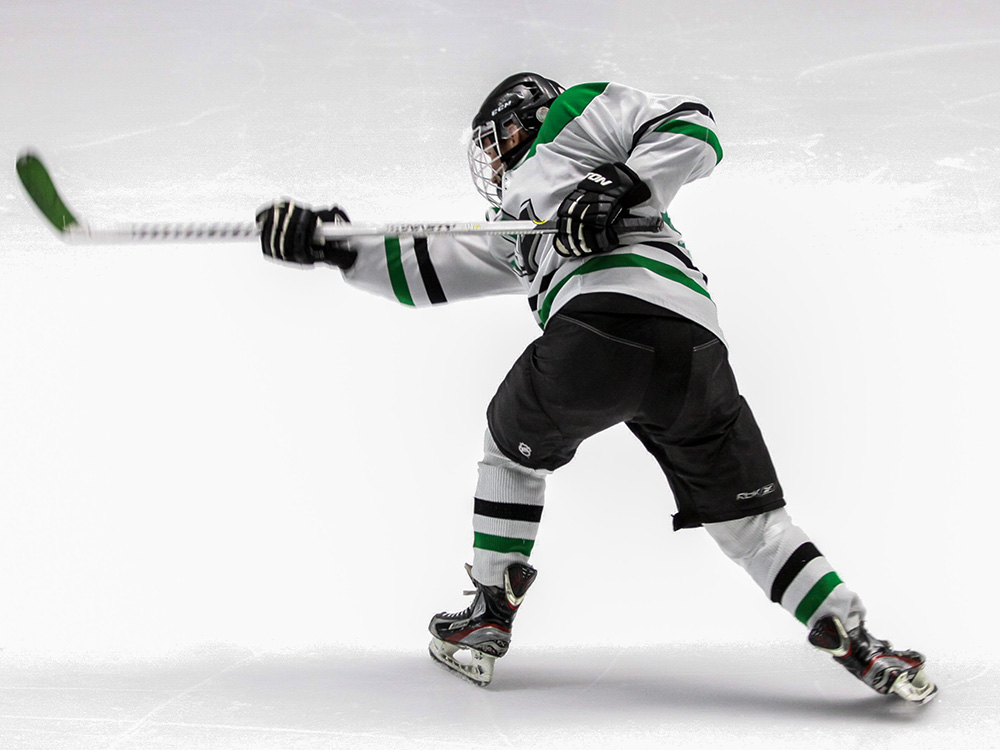 Description
FunTeam Alberta promotes family oriented, low cost, and less competitive sport to be enjoyed by participants of all skill levels. We are an inclusive organization that encourage any activity to be FUN for the participants, parents, coaches, volunteers and the rest of the community!
Welcome to Thorhild FunTeam Hockey! TFH is a member group with FunTeam Alberta, which promotes the family-oriented, low-cost, and less competitive sport to be enjoyed by participants of all skill levels. We are an inclusive organization that encourages any activity to be FUN for the participants, parents, coaches, volunteers, and the rest of the community. Everyone plays and the amazing coaches work with all participants to improve their confidence and skill level and strive for everyone to learn how to work as a team player while building the love for the game. Teams will receive 1 practice weekly, with games beginning in November.
The teams are grouped by age and at times, skill level. The age ranges listed below are an approximation that depends on the number of participants in certain age groups.
Beginners Ages 5 to 8
Intermediate Ages 9-12
Juniors Ages 13+
Our first practice will be Friday October 13th.
What to Bring
Game jerseys and practice jerseys will be provided to all participants.
Players will need all safety gear in acceptable condition as required for Hockey, including;
Helmet with full cage.
Neck protector.
Shoulder pads.
Elbow pads.
Hockey Gloves.
Athletic jock protector.
Hockey pants / shorts.
Shin pads.
Hockey socks & sock tape.
Hockey skates
Hockey bag
Hockey stick.
Optional mouth guard.
Fees
Important: $10 of the listed registration fee covers your FunTeam membership which is required to join a FunTeam group. Please submit all of your fees to your Group Manager in a timely fashion as it is required to complete the registration process.
The registration fee for Thorhild FunTeam Hockey this year will be $250 which includes the $10 insurance fee.
The majority of the fees will be used for the payments of ice times, practice jerseys, insurance requirements, tournament entries and year end celebrations.
You can pay online, by etransfer, CASH or cheque. When paying online, please note there is a transaction fee. To pay by etransfer, CASH, or cheque, please select PAY LATER. Etransfers can be sent to thorhildfunhockey@gmail.com. (BE SURE TO INCLUDE YOUR CHILDS NAME AND PHONE NUMBER IN THE MEMO). Please make cheques payable to Thorhild Fun Hockey.
Please note that the Registration fees must be paid in full prior to your child's first practice. If you need financial assistance or a payment schedule, please reach out to us at thorhildfunhockey@gmail.com.
Thorhild FunTeam Hockey Fee Breakdown
Group Leader Info
| | |
| --- | --- |
| Name | Candice Deveau |
| Email | thorhildfunhockey@gmail.com |
| Phone Number | 7809157561 |
Social Media
FunTeam Alberta is not responsible for content created on third party sources.
Volunteering
FunTeam volunteers are our most valuable resource. We can't thank you enough for your commitment to our programming and bringing our model of sport to your community.
Volunteering has no registration costs. Volunteers will be required to be able to have a successful season. Each team will require at least 2 volunteer coaches, and 1 team manager.
All coaches and parents volunteers that are on ice and / or dressing rooms are required to provide a vulnerable sector check to the registrar.
Coaches: duties will include being on ice for practices to assist in teaching the game of hockey to the participants in a fun and positive manner. Coaches will be required to make it to as many games/practices that their schedule will allow to provide supervision during games on the bench as well as assist in opening and closing the hockey gates.
Team Managers: responsible to ensure the team is able to attend, confirm which players will attend, and provide the game location for their team. They are responsible to reschedule or cancel any games based on weather conditions and/or illnesses.
The year end party coordinators: (1 per team) will be responsible to assist in the year end party.
Teams
Thorhild FunTeam Hockey
General - Teams will be divided into age groups prior to the first practice. You will receive a detailed email with the information on what time your child will play. Follow our Facebook page for details! Ages 5-17.
General Registration
Spots Available: 125
Start Date: Oct 13, 2023
End Date: Mar 15, 2024
Max Participants: 150
Team Fees: $240.00

Team Contact

Candice Deveau

7809157561

thorhildfunhockey@gmail.com