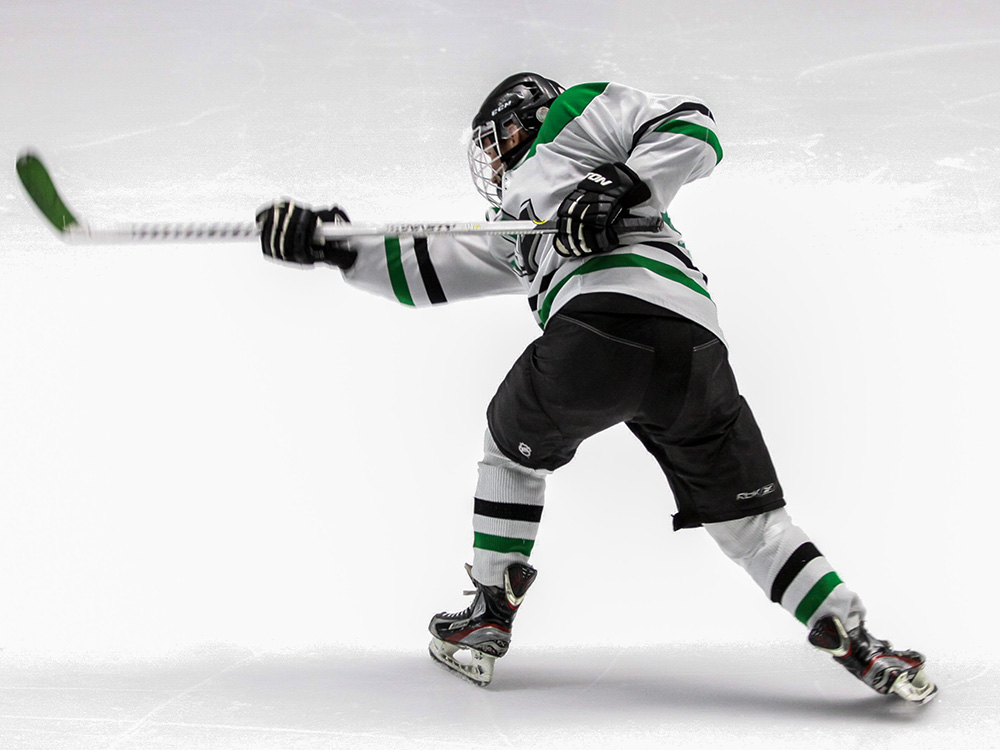 Description
FunTeam Alberta promotes family oriented, low cost, and less competitive sport to be enjoyed by participants of all skill levels. We are an inclusive organization that encourage any activity to be FUN for the participants, parents, coaches, volunteers and the rest of the community!
If Registration Limit says "FULL" please continue with the registration process (there is no limit at this time)
Barrhead Fun Hockey strives to teach players good sportsmanship, hockey skills, appreciation for teamwork, and love of the sport.
Registration is Sept. 7th ONLINE
First ice time is Saturday Oct. 7th
Teams are the following ages:
5- 8 years old
9-11
12-14
15-17 years old
Depending on registration numbers, there may be more than one team/age group. Teams will be divided to keep skill levels as even as possible (there are no "A" or "B" teams)
Practices are every Tuesday starting in November.
Games are Saturdays and played within 1 hour of Barrhead. Home ice times on Saturday is 8am-1pm
Saturday practice ice times for October:
8am-9:15 15-17 years
9:30-10:45 12-14 years
11-12pm 9-11 years
12:00-1pm 5-8 years
*NEW* Tuesday practice times beginning November 7th
4-5:15pm 15-17 yr
5:30-6:30pm 5-8 yr
6:30-7:30pm 9-11 yr
7:45-8:45pm 12-14 yr
There are no fundraising requirements, but you are welcome to donate to any tournaments being held.
We try to end the season with a trip to Edmonton to watch the Oil Kings play.
What to Bring
Hockey Stick
Hockey gloves
Hockey helmet with full cage
neck guard
shoulder and chest pads
Elbow pads
Athletic Jock (boys) or Jill (girls)
Hockey pants
Shin guards
Hockey socks
mouthguard is optional
Practice jerseys are available for purchase ( $15 each )
Fees
Important: $10 of the listed registration fee covers your FunTeam membership which is required to join a FunTeam group. Please submit all of your fees to your Group Manager in a timely fashion as it is required to complete the registration process.
$10 Fun Team Alberta registration fee
$208 Barrhead Fun Hockey registration fee
optional: Practice jersey $15
Payment is online
Barrhead Fun Hockey Fee Breakdown
Barrhead Fun Hockey Registration
208.00
Group Leader Info
| | |
| --- | --- |
| Name | Shawn Stephani |
| Email | barrheadfunhockey@gmail.com |
| Phone Number | 7806746340 |
Volunteering
FunTeam volunteers are our most valuable resource. We can't thank you enough for your commitment to our programming and bringing our model of sport to your community.
Volunteers are what makes Barrhead Fun Hockey so successful, thank you to the many people involved!!!
Volunteer positions include: coaches, managers, referees, referee scheduler
Volunteers are required to submit a criminal record check which can be completed by the RCMP. Barrhead detachment is available Thursdays for this, a government issue photo ID is required.
Teams
Barrhead Fun Hockey
Registration available online September 7th. Payment online
5-17
Spots Available: No Limit
Start Date: Oct 07, 2023
End Date: Mar 23, 2024
Max Participants: No Limit
Team Fees: $208.00

Team Contact

Shawn Stephani

barrheadfunhockey@gmail.com

780 674-6340