Fort Assiniboine Fun Hockey
Fort Assiniboine Ag Building - Box 326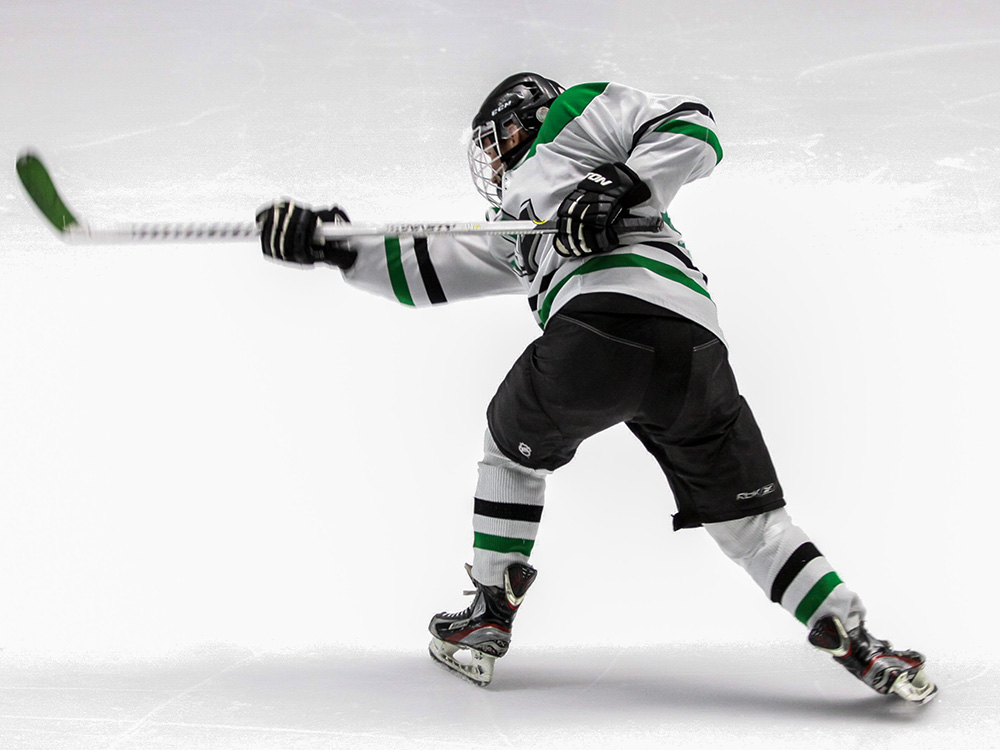 Description
FunTeam Alberta promotes family oriented, low cost, and less competitive sport to be enjoyed by participants of all skill levels. We are an inclusive organization that encourage any activity to be FUN for the participants, parents, coaches, volunteers and the rest of the community!
We are a small community with a great group of families, that play hockey for the fun of the game. Our registration night was Sept. 24, 2020 but you still have until Oct. 31, 2020 to register. Every year we do a fun tournament which also acts as a fundraiser for our teams. Sadly this year, due to Covid we will not be hosting nor playing in any tournaments. The schedule for this year has yet to be determined as we are still figuring out which teams will work best to compete with during this pandemic. Every year we do a Parents vs kids hockey game as well as a wind-up party. At this point we are not sure yet if we will be able to do this as usual, but we will definitely do something. We are also open to suggestions from the players and their parents. Our coaches are also parents, and want the same things for your kids as you do. For them to have a great time while learning the sport of hockey along with discipline, making friends, and getting exercise in a fun safe environment.
What to Bring
Your child/children must have the following gear before entering the arena to play hockey:
Helmet with face shield
neck guard
shoulder pads
elbow pads
practice jersey
cup/jock
gloves
hockey stick
hockey pants
shin pads
hockey socks
skates
Fees
Important: $10 of the listed registration fee covers your FunTeam membership which is required to join a FunTeam group. Please submit all of your fees to your Group Manager in a timely fashion as it is required to complete the registration process.
Our fees this year will be $250 per child and $550 for 3 or more children
We pay ice rental per hour and this is paid monthly to our arena managers.
Our fees cover the ice rental and rental during home games as well.
At the end of the year depending on how much money, if any is left determines our year end party!!!
There are no extra fees required.
Group Leader Info
| | |
| --- | --- |
| Name | Fershell Brunen |
| Email | fershell_sheffa@hotmail.com |
| Phone Number | 7802844007 |
Volunteering
FunTeam volunteers are our most valuable resource. We can't thank you enough for your commitment to our programming and bringing our model of sport to your community.
Everyone that helps us is considered a volunteer in our eyes! We have our President, Treasurer, Our main coaches, coaches helpers, and when there are concessions we have kitchen cooks, preparers, cash register help and fridge stockers. The following volunteers must have a criminal record check done and handed into our President before starting: President, Treasurer, all Coaches and Coach helpers. We are always looking for volunteers, we appreciate all the help we can get. We will be looking for a few parents this year to help us with sanitizing after each practice and or game! If you think this is something you could help us out with let our arena managers know!
We absolutely appreciate each and everyone of our volunteers, we thank you all for everything you have done and continue to do for our teams, our families, our children and our community!!!
Teams
Pistols
Our Pistols is our littles team, they are absolutely so much fun to watch, especially when its their very first year. We love their determination and skating skills.. As they grow you can see so many improvements and the smiles on their little faces says it all!!
4-10
Start Date: Nov 10, 2020
End Date: Mar 18, 2021
Max Participants: 30

Team Contact

Darren Lee

mechanic_lee@hotmail.com

780-305-3452
Rangers
Our Rangers are our big kids, they range from 11 yrs old to 18 yrs old! Watching the skills these kids have acquired over the years amazes not only their coaches but their parents, family and friends! I love watching them practice and play games! Our Pistols love looking up to our Rangers, they're very helpful both on and off the ice! These kids have most definitely earned our respect as they were taught it from our amazing coaches.
11-18
Start Date: Nov 10, 2020
End Date: Mar 18, 2021
Max Participants: 30

Team Contact

Dennis Degroot

julie_degroot01@outlook.com

780-305-6244
Registration for this event is closed.