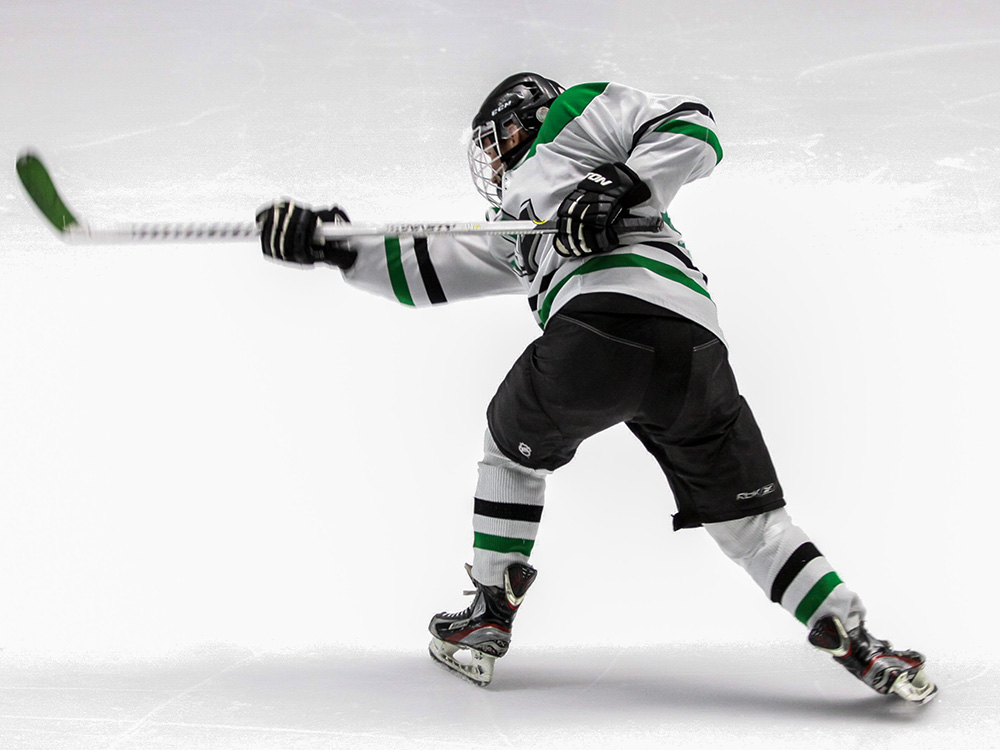 Description
FunTeam Alberta promotes family oriented, low cost, and less competitive sport to be enjoyed by participants of all skill levels. We are an inclusive organization that encourage any activity to be FUN for the participants, parents, coaches, volunteers and the rest of the community!
The Camrose Fun Hockey Club is our local pond hockey team for children primarily aged 5-15. We are a fun, family oriented, non-contact, non-competitive hockey team that plays in and around the Camrose area. If your child would like to join the Camrose Fun Hockey Club, please fill out the registration form below.

Our team practices every Tuesday from 4:45pm-6:15pm during the months of September and October, with some play later in the year if available. Our season fee this year is $150 and payment will not be required until the first day of practice (September 7). There will be a limit of 40 spots available to keep numbers manageable. Once the spaces are full, a waiting list will be made. Each completed registration form will have a spot held for them until payment is made prior to or on the first day of practice. We require one registration per player. Payment is best made by cheque payable to "Camrose Fun Hockey Club".

***If you change your mind about registration, please contact us so we can fill your spot with someone else from the waiting list.***

PLEASE NOTE: We are in need of volunteers to help fill spots in the admin team this year as a few parents have moved on. We are also interested in having a few on-ice assistants and bench help. If you are able to volunteer with our club, you can do so by indicating which position you would be interested in helping with on the bottom of this registration form. Thanks!
**PLEASE KEEP IN MIND ANY VOLUNTEERS WILL NEED TO HAVE A CRIMINAL RECORD CHECK DONE PRIOR TO OUR START DATE**
**WE ARE IN THE PROCESS OF SETTING UP A BBQ FUNDRAISER @ M&M MEATS IN THE 2ND WEEK OF SEPTEMBER, SO PLEASE STAY TUNED**
What to Bring
YOUR CHILD WILL NEED TO HAVE FULL EQUIPMENT ON PRIOR TO STEPPING ONTO THE ICE:
HELMET WITH FACE CAGE
NECK GUARD
CHEST PROTECTOR/SHOULDER PADS
HOCKEY PANTS
GROIN CUP
ELBOW PADS
HOCKEY GLOVES
SHIN GUARDS
SKATES
STICK
Fees
Important: $10 of the listed registration fee covers your FunTeam membership which is required to join a FunTeam group. Please submit all of your fees to your Group Manager in a timely fashion as it is required to complete the registration process.
OUR FEES THIS YEAR ARE $150.00 THAT INCLUDES THE $10 FEE ON THIS REGISTRATION FORM SO PLEASE DO NOT PAY ON HERE AS IT WAS ONLY AN OPTION, JUST BRING A CHEQUE MADE OUT TO "CAMROSE FUN HOCKEY CLUB" FOR THE FULL AMOUNT OF $150.00 TO THE RINK THE FIRST DAY OF PRACTICE BEFORE YOUR CHILD CAN GET ON THE ICE. THANK YOU
Group Fee Breakdown
CAMROSE FUN HOCKEY
150.00
Group Leader Info
| | |
| --- | --- |
| Name | Norma Jean Lawrence |
| Email | funhockeymom@gmail.com |
| Phone Number | 780-281-2202 |
Volunteering
FunTeam volunteers are our most valuable resource. We can't thank you enough for your commitment to our programming and bringing our model of sport to your community.
A SMALL NUMBER OF VOLUNTEERS WILL BE NEEDED ON ICE AND BENCH SO IF INTERESTED PLEASE LET US KNOW ASAP SO WE CAN HAND THAT INFORMATION OVER TO OUR COACH IF HE STILL HAS A NEED FOR HELPERS AND HE WILL DISCUSS WHAT HE NEEDS FROM YOU SO IF YOU ARE INTERESTED IN HELPING OUT PLEASE BE ADVISED THAT YOU WILL NEED TO HAVE A CRIMINAL CHECK DONE PRIOR TO OUR FIRST DAY OF PRACTICE, I BELIEVE IF YOU MENTION THAT YOU ARE APPLYING DO TO VOLUNTEERING FOR OUR HOCKEY ORGANIZATION THEY GIVE YOU A BIT OF A BREAK ON THOSE FEES TO HAVE ONE DONE.
Registration for this event is closed.