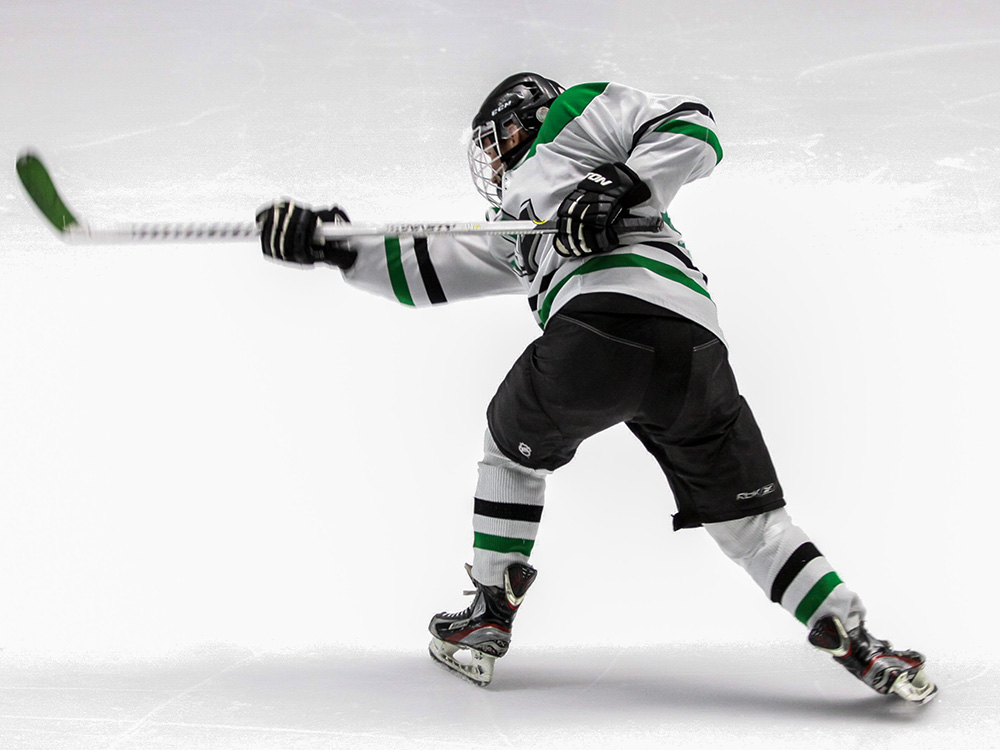 Description
FunTeam Alberta promotes family oriented, low cost, and less competitive sport to be enjoyed by participants of all skill levels. We are an inclusive organization that encourage any activity to be FUN for the participants, parents, coaches, volunteers and the rest of the community!
Welcome to Swan Hills FunTeam Hockey! We are very excited to be starting up again after 18 months off and looking forward to the 2021/2022 season. FunTeam is a league where everyone plays and the amazing coaches will be working with all participants to improve their confidence and skill, and strive for everyone to learn how to work as a team player and build their love of the game.
The teams are grouped by age. The age ranges listed below are an approximation that depends on the number of participants in certain age groups.
3-8
8-16
Practices will be on Tuesday and Thursday nights. Games will generally be scheduled for Saturdays and Sundays. Most of the neighbouring teams only try to play 2-3 games a month.
This organization cannot exist without volunteers. Please consider how you can assist make this a successful season for our children. We are looking for coaches, assistant coaches, managers, jersey managers among other opportunities.
*We will be adhering to any Covid-19 protocols in place and will update you when these become available.
What to Bring
Hockey Stick
Padded hockey gloves
Helmet with cage (HECC certified and not expired)
Neck guard
Shoulder and chest pads
Elbow pads
Athletic Jock (boys) or Jill (girls)
Hockey pants
Shin guards
Hockey socks
Skates
Fees
Important: $10 of the listed registration fee covers your FunTeam membership which is required to join a FunTeam group. Please submit all of your fees to your Group Manager in a timely fashion as it is required to complete the registration process.
New Player - $50
If your child hasn't played before, the fees have been discounted in consideration of acquiring equipment.
Returning Player - $300
Your fees are covering ice time for our teams. We have 2, 1 hour ice times per week for practice for each team.
Weekend games will require 2 hours of ice time per game.
Please email fees to: SHMHAPresident@gmail.com
Please note who which participant the payment is for.
There are no extra fees required.
Group Leader Info
| | |
| --- | --- |
| Name | Mike Johnston |
| Email | SHMHAPresident@gmail.com |
| Phone Number | 7803120749 |
Volunteering
FunTeam volunteers are our most valuable resource. We can't thank you enough for your commitment to our programming and bringing our model of sport to your community.
We will be requiring all sorts of volunteers throughout the season, from coaches, managers, helpers on the ice who open doors to the benches, refs, assistant coaches, time keepers, etc. The more volunteers we have available the smoother the season goes.
We will require:
Coaches- running the practices and attending most if not all of the games and practices.
Assistant Coaches- helping the head coach run the practices and subbing in if the main coach cannot be there.
Managers- organizing the kids and ensuring there are enough kids at each game, cancelling games if the weather is bad or not enough players, connecting with parents if there are any issues, ensuring the jerseys are there for games, taking money for tournament fees, etc.
Jersey Holders- taking the game day jerseys and bringing them to each game when needed and washing them in your home, assigning numbers to each kid for the purpose of keeping track of who is who when it comes to tournaments.
Time Box Keepers- starting the clock when games are on. you will not be needed for practices.
Assistants for the bench doors- opening and closing the doors as the kids come in and out and ensuring the kids are playing fair on the bench and on the ice.
Referees (you do not need to be qualified as this is fun hockey) - ensuring the kids are playing safe and disciplining if need be.
Kitchen & raffle ticket sales during games. This creates revenue for our hockey association.
Teams
Over 8
This is a group for older players.
8 and over
Start Date: Oct 12, 2021
End Date: Mar 31, 2022
Max Participants: 20

Team Contact

Mike Johnston

SHMHAPresident@gmail.com

7803120749
Under 8
The goal of this group is to teach the kids to skate and develop hockey skills.
Ages 3-8
Start Date: Oct 12, 2021
End Date: Mar 29, 2022
Max Participants: 15

Team Contact

Mike Johnston

SHMHAPresident@gmail.com

7803120749