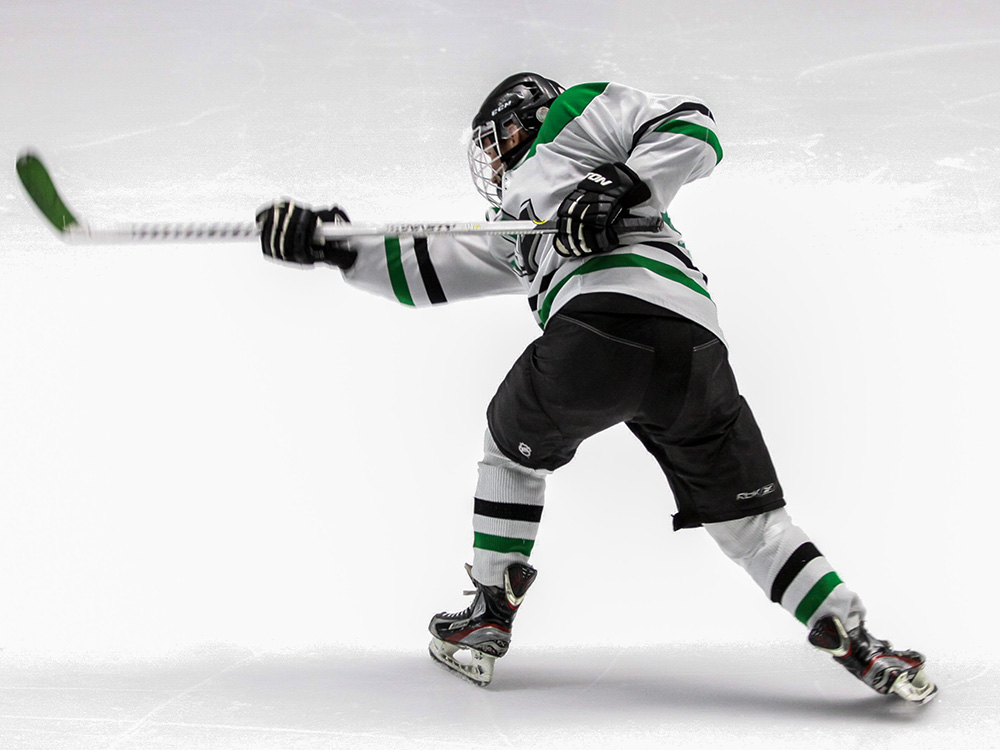 Description
FunTeam Alberta promotes family oriented, low cost, and less competitive sport to be enjoyed by participants of all skill levels. We are an inclusive organization that encourage any activity to be FUN for the participants, parents, coaches, volunteers and the rest of the community!
Alix Fun Hockey's goal is to provide kids with an opportunity to participate in team sports that may not otherwise be possible. Alix Fun Hockey is built on a less competitive, less time commitment and less expensive program to participate in. There is typically 1 practice per week and 2-3 games per month within reasonable driving distance.
The focus of Alix Fun Hockey is to have kids participate, regardless of skill level, and encourage development of personal skills, team building skills and hockey skills.
What to Bring
Full hockey equipment is required to play
Fees
Important: $10 of the listed registration fee covers your FunTeam membership which is required to join a FunTeam group. Please submit all of your fees to your Group Manager in a timely fashion as it is required to complete the registration process.
Fees to be paid before starting play:
7-10 years: 375.00
11-14: 390.00
15-18 years: 390.00
There are no extra fees required.
Group Leader Info
| | |
| --- | --- |
| Name | Marcy Henry |
| Email | mltofsrud@hotmail.com |
| Phone Number | 4033913111 |
Volunteering
FunTeam volunteers are our most valuable resource. We can't thank you enough for your commitment to our programming and bringing our model of sport to your community.
Alix Fun Team is always looking for volunteers to help out.
Teams
11-14 years
Alix Fun Hockey's goal is to provide kids with an opportunity to participate in team sports that may not otherwise be possible. Alix Fun Hockey is built on a less competitive, less time commitment and less expensive program to participate in. There is typically 1 practice per week and 2-3 games per month within reasonable driving distance. The focus of Alix Fun Hockey is to have kids participate, regardless of skill level, and encourage development of personal skills, team building skills and hockey sk
11-14 years
Start Date: Oct 06, 2021
End Date: Mar 20, 2022
Max Participants: 22

Team Contact

Marcy Henry

mltofsrud@hotmail.com

403-391-3111
15-18 years
Alix Fun Hockey's goal is to provide kids with an opportunity to participate in team sports that may not otherwise be possible. Alix Fun Hockey is built on a less competitive, less time commitment and less expensive program to participate in. There is typically 1 practice per week and 2-3 games per month within reasonable driving distance. The focus of Alix Fun Hockey is to have kids participate, regardless of skill level, and encourage development of personal skills, team building skills and hockey sk
15-18 years
Start Date: Oct 06, 2021
End Date: Mar 20, 2022
Max Participants: 22

Team Contact

Erin Walker

sunshinefay@xplornet.com

403-304-5576
7-10 years
Alix Fun Hockey's goal is to provide kids with an opportunity to participate in team sports that may not otherwise be possible. Alix Fun Hockey is built on a less competitive, less time commitment and less expensive program to participate in. There is typically 1 practice per week and 2-3 games per month within reasonable driving distance. The focus of Alix Fun Hockey is to have kids participate, regardless of skill level, and encourage development of personal skills, team building skills and hockey sk
7-10 years
Start Date: Oct 06, 2021
End Date: Mar 20, 2022
Max Participants: 22

Team Contact

Janine Cochrane

missj9g@hotmail.com

403-348-3229