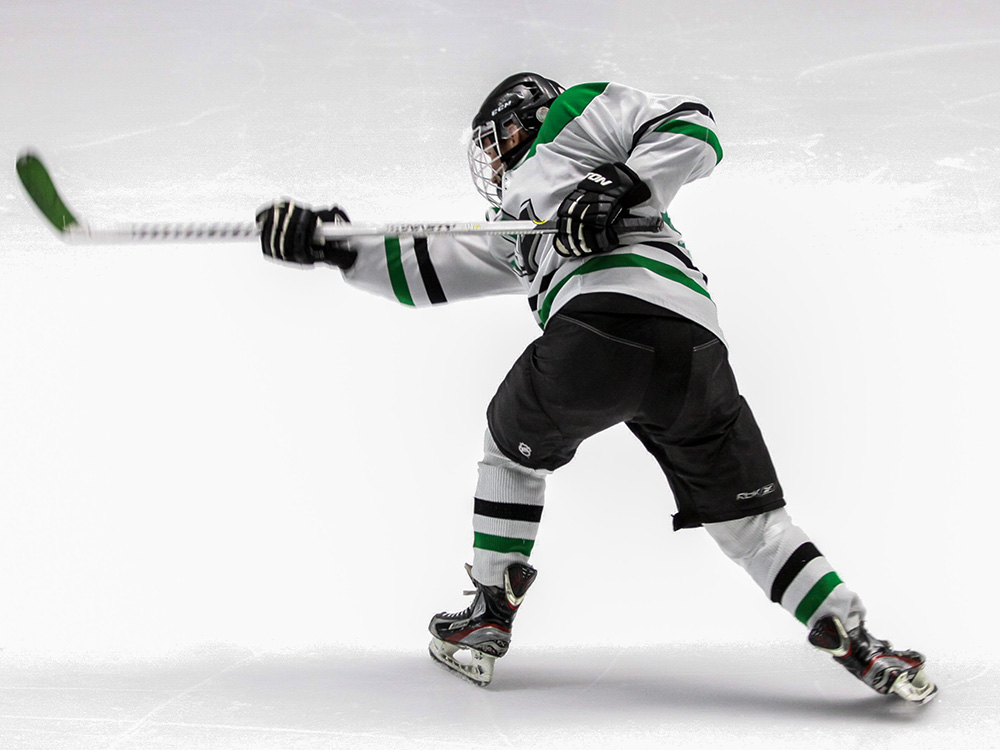 Description
FunTeam Alberta promotes family oriented, low cost, and less competitive sport to be enjoyed by participants of all skill levels. We are an inclusive organization that encourage any activity to be FUN for the participants, parents, coaches, volunteers and the rest of the community!
Welcome back old and new hockey parents, coaches, volunteers and kids! We hope you had a good year and are ready to practice and play some hockey, above all we want you to all have fun, learn some new skills and even get some exercise! This year we hope to be open throughout the whole season, and play a couple games per month for each team. We hopefully can have each team play 2 games per month, with practices 2 times per week. The Pistols (little kids) will practice Tuesdays and Thursdays from 6pm-7pm and The Rangers (big kids) will practice Tuesdays and Thursdays 7pm-8pm.
We have excellent coaches that have been with us for many seasons now, plus we have a couple new coaches as well. Our goal is to have the kids learn respect, responsibility and most important....to have fun while on the ice!!! We cannot plan a year end party at this point in time as the world changes daily, but we do our best to give the kids something at the end of the year, after all this is for them, and without them none of us would be here!
What to Bring
Standard Equipment that is required for all players is as follows:
Hockey Stick
Padded Hockey Gloves
Helmet with Cage (HECC Certified, not Expired)
Neck Guard
Chest and Shoulder Pads
Elbow Pads
Athletic Jock (boys) or Jill (girls)
Hockey Pants
Shin Guards
Hockey Socks
Skates
Jersey of their choice for Practices (We provide the jerseys for games days)
Fees
Important: $10 of the listed registration fee covers your FunTeam membership which is required to join a FunTeam group. Please submit all of your fees to your Group Manager in a timely fashion as it is required to complete the registration process.
All of the fees we collect go towards all of our ice time used in the season.
Registration fee:
$125 per participant.
3 or more kids from 1 household - $300
There are no extra fees required.
Group Leader Info
| | |
| --- | --- |
| Name | Fershell Brunen |
| Email | Fershell_sheffa@hotmail.com |
| Phone Number | 7802844007 |
Volunteering
FunTeam volunteers are our most valuable resource. We can't thank you enough for your commitment to our programming and bringing our model of sport to your community.
At this point in time our positions are full....
BUT, if we ever need volunteers we hope our parents can help us out. The following positions that are being held:
Fershell Brunen-President
Shelly McKort- Treasurer
Darren Lee- Coach
Lance Petryshen- Coach
Dennis Degroot- Coach
Seth Shulte- Coach
Jason Price- Coach
Devin Williams- Coach
Teams
Pistols
Pistols are our little team and they are so fun to watch. These little guys and gals excel each and every week. Some are moving up onto our middle team this year, its sad to see them leave the little team but its a very proud moment at the same time.
ages 4-9
Start Date: Nov 06, 2021
End Date: Mar 26, 2022
Max Participants: 30

Team Contact

Fershell Brunen

fershell_sheffa@hotmail.com

780-284-4007
Rangers
This is our first year in a long time that we will have a middle team, our younger kids have moved up and our older kids are coming down to help these little's excel in their skills and we couldn't be more proud of them all. Most of our big kids have moved onto either a more competitive hockey team or just want to do their own thing. We cannot wait to watch these kids fly this year.
10-15
Start Date: Nov 06, 2021
End Date: Mar 26, 2022
Max Participants: 30

Team Contact

Fershell Brunen

fershell_sheffa@hotmail.com

780-284-4007